Customized Ayurvedic Project


This is an example of comprehensive Ayurvedic report customized for a client who is looking to implement a new lifestyle routine. The report provides the client with a constitutional analysis, nutritional plan, activity suggestions, color therapy suggestions, recommended breathing techniques, supplement suggestions, affirmations, and recipes. The dietary component is a one month plan that is meant to be monitored, and if necessary modified to suit the seasons, client's profession, and their current stress level. To read more click on the green button.

Powered by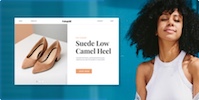 Create your own unique website with customizable templates.